I got a letter from the government
The other day, I opened and read it
It said they were suckers…
Ah, Chuck D., your words still resonate with me to this day.
I got a letter from a realtor the other day. I opened it and read it. It said we (have a buyer for your home) were suckers.
But I'm here to save you from the perils of this unaddressed admail devilry!
As I read this letter, my blood began to boil.
Unless you're thinking of selling your home sometime soon, most would've simply tossed this letter into the recycling.
I look at all of the real estate ads only because I want to keep tabs on my "competition" (as the real estate training gurus want me to think of other agents).
Truthfully though, I look at all of the real estate agent flyers that come into my neighbourhood just so I can critique them and get pissed off over the mundane, or lack of substance that most seem to have.
This letter pissed me off more than when my Mike Palmateer rookie card was stolen in grade 2 and here's why:
I'm a Cynical Prick

I'm quite cynical towards (most) real estate agents. There is only a handful that I have any time for. The rest can all be put on an island with nothing more than tomatoes and smoked salmon to eat while listening to Camila Cabello for the rest of their lives.
That's my vision hell.
This letter, from an agent who works in a downtown real estate brokerage office, told me that due to the pandemic, people were migrating, as they put it, away from the downtown core to find more space in the suburbs.
Quite the reverse from what we were spoon-fed from Toronto Life for the past decade as they jumped on the condo boom telling us how much better it is to live downtown; you can walk to everything!
Get back on track, Mike.
Sorry.
The letter went on to say that because people are fleeing the city, looking for bigger and better in the 'burbs and with so few houses being available, "home values are experiencing explosive growth" and "now could be an incredible window to capitalize on current market conditions".
How?
The letter doesn't say how.
Sounds like a no-plan to me.
It goes on to say the agent has a "number of prequalified and motivated buyers" looking to buy a home in the neighbourhood and, they would be "happy to share our proven sales strategy with you".
So, even though they have buyers clamoring to get into the neighbourhood, for some reason, they still need to share their "proven sales strategy"?
Define proven, please.
Anyway, I'm not going down that road today. I'm getting off at the "what they really mean" exit.
I showed this letter to my wife explaining what a crock of shit this letter was. She reminded me that I know this because I'm in the industry.
That lead me to jump in front of my lappy and type what you're reading now…
I Have a Buyer For Your Home
I've taken this approach once before, sending out a letter to a condo because I actually did have a buyer that wanted to buy in that specific condo.
I made sure I prefaced in the letter that I wasn't trying to trick anyone into listing their condo with me, I had an actual client that wanted to buy a specific floorplan. If the seller wanted to sell to someone who would love the condo like the current owner did to please, call me.
It worked for my client. She didn't get a deal, but she got the condo she wanted.
If this agent and their team really had buyers looking to get into the neighbourhood, then why do they need to show you their proven sales strategy? Shouldn't they just say what their prequalified and motivated buyers were looking for and call them if your house matched that?
Because their prequalified and motivated buyers don't exist.
Easter bunny.
Tooth fairy.
Kaiser Soze.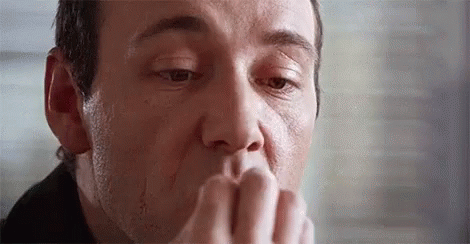 This is an ancient tactic designed for one reason only; to get a foot in the door. And once they get a foot in the door, they will be relentless in their pursuit of listing your house for sale.
That's what they are truly after. Listing your house for sale.
It's this sort of dishonesty that just pisses me off and puts knots in my stomach knowing that I'm lumped into an industry filled with this sort of sleaze.
Let's read between the lines and see what they're really doing; following the business.
They said so in the letter. People are "migrating away from the city". As downtown sales are down, so is their business.
As more people buy in the suburbs, they are just chasing the business.
Sounds like a proven sales strategy, doesn't it?